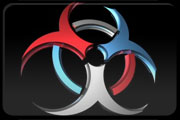 gaiia
from
DS-Gaming
is back with some

CPM-related news! Behold, the CPM Spring 2012 4v4 CTF Draft Tournament! You guys voted in the
poll
, and now it's time to play! If you can, please spread the word and get all your friends together for some CTF action!
Edit:
Due to many complaints, Siberia is removed from the map pool and is replaced by Soap on a Rope (cu3ctf1) by Cuirass.
Edit2:
Players no longer need to be present for the picking ceremony, only captains.
Edit3:
Due to many requests, the date has been changed to 29th of April instead of the 28th. The cup is to be held on a Sunday now.
Edit4:
Soap on a Rope (cu3ctf1) replaced by cpmctf2 due to popular demand. This cup's map pool is unpredictable for sure.
Also huge thanks to

Djon for hosting the maps and helping out. This cup would not happen without her.
Links
:
How to install CPMa
Edited by gaiia at 11:01 CDT, 21 April 2012 - 38316 Hits