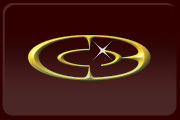 ClanBase
has announced cups for the
Fall 2010 season
. It will feature cups in 25 different games including
Quake Live
and
Stacraft 2
. This season's
QL EuroCup
will use
TDM
as it's main gametype.
Additional info about the requirements for the cup (specifically regarding Premium/Pro accounts) can be found below. Rules will be published just before the first matchweek and will include this info as well.
Of course, if anyone feels like helping with the cups, either writing match reports or being a referee, can do that by applying as Cup Admin, so we can together ensure that coverage of the upcoming cups are on the highest level possible. Admin signup links below.
Update:
Dreadful Place will replace Leviathan in the TDM mappool for this season of both CB EuroCup and OpenCup, due to the community`s request.
Signups are accepted until the end of this week.
Links:
ClanBase
,
Fall 2010 season
,

#clanbase.ql
,

Cup updates
Edited by xou at 05:36 CDT, 8 September 2010 - 118515 Hits