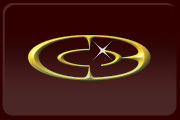 General informations:
In the ClanBase NationsCup each European nation (more information in "Nations") can choose a captain, who decides about the players that will play for their country. It's like soccer, e. g. European Championship. At first we have some groups and the top two or three teams of each group continue in the playoffs and fight to win the cup.
Gametype:
All matches will be played 4on4 TeamDeathMatch.
Nations:
Every Europe, Russian and Israeli team is allowed to participate in the NationsCup. All other countries need a exception, therefore they should contact the Cupsupervisors or me first, so I can ask the managers of the NationsCup. It's not allowed, that two countries form one team.
Captains:
Every player is able to signup as Captain of his nation (and only of his REAL nation). The job of the Captains is to select the best players of their countries for the cup and, during the cup, to organize trainings and games for his nation. You can find more information about the Captain election by clicking on this link:
http://clanbase.ggl.com/news.php?nid=306665
(scroll down a bit).
Here you can apply as a captain:
http://clanbase.ggl.com/nationscup_capt
… p?lid=8394
Supervisors:
The Cupsupervisors are cotto and urede4d and I'm the Gamesupervisor. The best way to contact us, is to use Private Messages (PM) on the ClanBase system.
Cup Admins wanted:
Everybody is invited to help us as a cup admin. You can enter scores, write match reports or you can be a referee for a match between two nations on a server. You can decide on your own, how you want to help.
To register go here:
http://clanbase.ggl.com/leagueadmin_apply.php?lid=8394
IRC:
The official cup channel is #cbnations.wsw on Quakenet.
Schedule:
--> December 14th - Open signups for captaincy candidates
--> December 31st - Close signups for captaincy candidates
--> January 1st - Players vote their national captains
--> January 7th - Close voting
--> January 11th - Captains announcement
--> January 19th - Groups get puplished
--> January 26th - Match week I begins
--> April 27th - Season ending
More informations you can find on the following links:
Link to the cup page -->
http://clanbase.ggl.com/news_league.php?lid=8394
Announcement news/Captain elections (scroll a bit below) -->
http://clanbase.ggl.com/news.php?nid=306665
FAQ -->
http://clanbase.ggl.com/doc.php?did=193
If you have any more questions concerning the cup, do not hesitate to ask me.
Best regards
loxer
9344 Hits