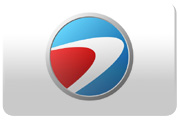 The seeds have been released for the upcoming ESWC Masters event, held July 4th-6th at the Palais Omnisports of Paris. Players and are placed in two different seed pools (top and high) while others are placed in a challenger's pool. No group may have more than two players from the same nationality.
Top seeds:

Alexei "Cypher" Yanyshevsky

Paul "czm" Nelson

Magnus "fox" Olsson

Fan "RazerJ" Zhibo
High seeds:

Karl "fooKi" Johansson

Marcel "k1llsen" Paul

Richard "noctis" Gansterer

Shane "rapha" Hendrixson
Challengers:

John "ZeRo4" Hill

Sander "Vo0" Kaasjager

Chance "Chance" Lacina

Maciek "av3k" Krzykowski

Cyrus "proZaC" Malekani

Grégory "falcuma" Ollivier

Jeffrey "Draven" Debipersad

Benjamin "Unity" Rovira

Thomas "griffin" Wall

Pierre-Emeric "link1n" Portier

Mateusz "matr0x" Ozga

Andreas "ArrW" Ihrfors

Daniel "ddk" Kapadia

Arnaud "slx" Lanoe

Dongkin "Dongjin" Suh
Update - the 24th player will be:

Ondra "Legie" Konecny
The group draw will take place on Monday, June 30th, from 15.00 CET to 17.00 CET. More info on
http://www.eswc.com/masters/paris2008.
Edited by xou at 13:42 CDT, 30 June 2008 - 126474 Hits