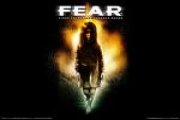 F.E.A.R. (First Encounter Assault Recon)
is a first-person shooter developed by
Monolith Productions
and published by
Vivendi
.
It was released on October 18, 2005, for Windows and ported by
Day 1 Studios
to the Xbox 360 and PlayStation 3. The first expansion pack, F.E.A.R. Extraction Point, was released by
Timegate Studios
in October 2006. The second expansion, F.E.A.R. Perseus Mandate, was released in November 2007. A direct sequel was announced by
Monolith Productions
.
Promotional Video
[stage6=http://video.stage6.com/1922073/.divx,320,180]
System Requirements
Patches
:
Patch v1.08
Linux
:
Server v1.08
Community Mods and Utilities
:
FEARTweaker
Tool
Multiplayer Game Guide
PDF by by Prima Games
Filefront Downloads
XS4ALL Downloads
moddb.com
Mini Mizor
Maps
:
Ladders
:

ClanBase
Helpful Links
:
Sierra Community Forum

IRC Channels
:



(For information to be added to this FAQ please iMsg the author or post below)
Edited by Badb0y at 08:30 CST, 13 November 2012 - 13496 Hits