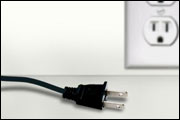 Sup,
I'm currently researching destinations where I would like to study next year. The two countries I am starting with are Sweden and the Netherlands.
At the moment the uni's I'm looking at are:
1) Utrecht University (Netherlands)
2) Tilburg University (Netherlands)
3) Jonkoping University (Sweden)
4) Linkoping University (Sweden)
There are others I am considering but I am still unsure if my Uni (Macquarie, Sydney) has relations with them or not (uni of Stockholm/Amsterdam etc).
The reasons I am looking at these two countries is that they are listed as two of the english speaking uni's in europe. and also because I really want to visit them :)
What I am wondering is anyone here currently enrolled at any of these uni's or lives in/near them? Just want some general info about the lifestyle etc :)
thanks for any info left in this journal!
Mon
Tue
Wed
Thu
Fri
Sat
Sun
1
2
3
4
5
6
7
8
9
10
11
12
13
14
15
16
17
18
19
20
21
22
23
24
25
26
27
28
29
30
25173 Hits