Actually, a better heading would be "Poker Boast".
PartyPoker have a VIP club whose main/only benefit is that every couple of months they run a bonus that's dependent on how many PartyPoints you earn. They started one on the 27th of April, and I've just finished it, for almost +10% profits.
I have done something sociable twice since the 27th (once to play in a home game...), and have otherwise spent spare time on cards. I'm also likely to play again on the 10th when the promotion ends, as you get +10% for every 10% you exceed the bonus. Even better, tomorrow I am going to a media tournament courtesy of PokerStars, which involves members of the media, guests, and the last three WSOP champions playing in Sit & Go freerolls. And by no means least, a free bar.
In essence, it's been all poker for me the last two weeks. And I'm not even burnt out. This is quite probably because I'm winning quite a lot, and at a form of the game I'm new to - 6 max. I'm actually winning more per hour than I did when I played for a living, though that choice of career was not my proudest moment.
Oh yeh, and after mentioning that I was
reading
(the pretty interesting) "The Poker Face of Wallstreet", the author Aaron Brown mailed to say thanks for the mention, which was somewhat surprising. I was drunken at the time, so I doubt any other poker authors are going to be emailing me any time soon, especially if I tell Chris Moneymaker what I thought of his book when I meet him tomorrow...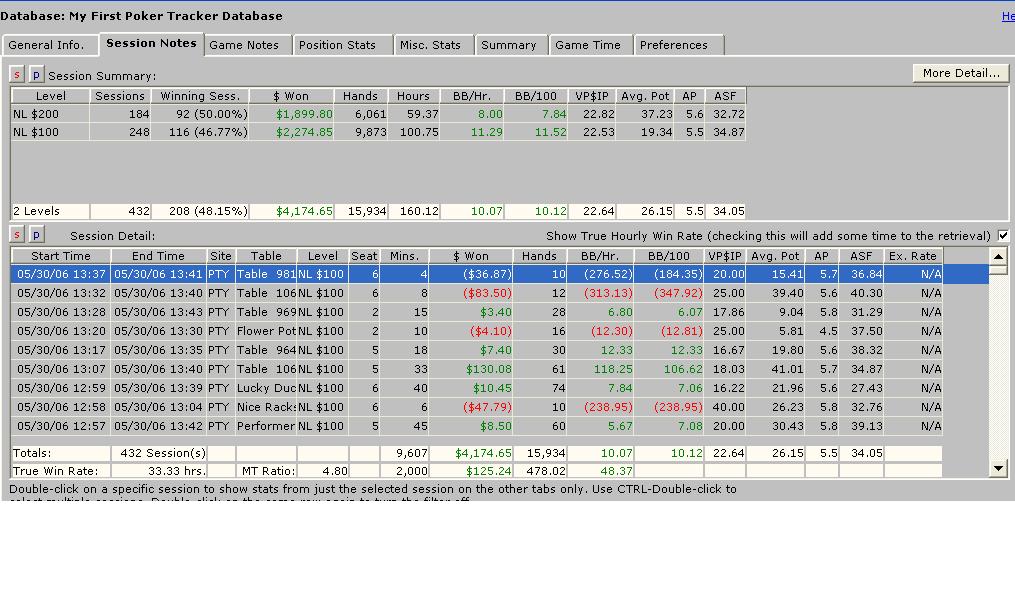 Mon
Tue
Wed
Thu
Fri
Sat
Sun
1
2
3
4
5
6
7
8
9
10
11
12
13
14
15
16
17
18
19
20
21
22
23
24
25
26
27
28
29
30
31
Edited by Daishi at 19:32 GMT, 8th May 2006 - 13304 Hits