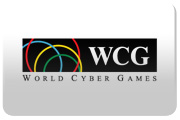 View Coverage:
WCG06
Organiser:
International Cyber Marketing, Inc.
Website:
http://www.worldcybergames.com
Location:
Monza, Italy
Duration:
18 Oct 2006 to 22 Oct 2006
Scheduled: 14:00 CDT, 18 October 2006 to 13:00 CDT, 22 October 2006
Schedule:
Passed
As one of the biggest and most celebrated global competitive gaming tournaments, WCG enjoys a high profile world wide. Since the first World Cyber Game Challenge in 2000, players from over 70 countries participate in national tournaments to win one of the coveted qualification places. The national winners represent their own country in the Grand Final, a huge gaming event that takes place in a different country each year. This year the final takes place in Monza, Italy and is the first WCG final to be held in Europe.
Opening Ceremony @ 13:00 CDT Today
Closing Ceremony @ 12:00 CDT Sunday
Edited by therogue at 12:46 CST, 18 December 2006 - 29827 Hits