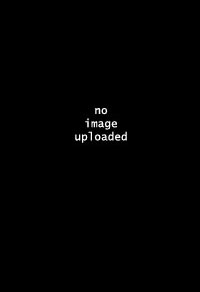 Location:
Edinburgh, Scotland
E$ Money:
500 (500 available)
Description:
I am currently retired from competitive gaming and entering my 4th year in Electrical Engineering.
Biography:-
I started online PC gaming playing Rainbow Six and R6 Rogue Spear before moving to UT99 when it was released. I then played both for quite a while before hearing about a game called Counter-Strike that was all the rage in online gaming at the time. I went out and bought a copy of HL just for CS and downloaded beta 7.0/7.1 and was a public server hero for about a year before moving on to DoD when it was released. I started playing competitive DoD in early 2001 (beta 1.3b) with TWR. I then moved on to SOE who were the undefeated top UK team, and also top eight in Europe.
The DoD team ruined the game when they released version 1.0 and the only reason I continued to play was because it was fun to play with friends in a top team. After SOE folded there was no reason to continue playing a flawed game and since that coincided with moving into University halls for first year, I quit DoD.
After moving out of halls in my second year I decided to take up competitive CS. It was a large shock going from EuroCup level DoD to newb UK CS to try and get somewhere. The first serious team I joined in CS was M3 where I stayed for a long time. I then moved on to firesomething for the summer and that was great. After fs folded I moved to imagine.
Now I've retired from competitive CS but I still play Quake 3 Promode for fun.
Timeline:-
29/6/02 – Started my trial for SOE.
15/2/03 – Released my first DoD frag movie. It features MG and kar/garand kills from DoD 3.1:
http://files.filefront.com/spetzmoviefinalzip...einfo.html
18/6/03 – Merged with #ClanONE to become ONE.soe.
04/9/03 – Became UK DoD Team Leader for ClanBase Nations Cup.
~/11/03 – ONE.soe folded, as the enjoyment of the game had gone.
~~/4/04 – SOE reformed under new leadership.
~~/5/04 – SOE folded after being knocked out of EC for several reasons.
~~/6/04 – Quit DoD clanning.
20/9/04 – Started playing CS again due to having an internet connection at University.
09/6/05 – Released my second frag movie (1st CS):
http://files.filefront.com/spetzmovie2zip/;47...einfo.html
16/7/06 – Retired from competitive gaming to focus on University.
DoD Clan History:-
#TWR – (August '01 – July '02)
#SOE – (July '02 – July '04)
CS Clan History:-
#M3 – (October '04 – May '05)
#Firesomething – (May '05 – October '05)
#img (ImaGine) – (October '05 – July '06)
Retired – July '06
LAN Achievements:-
1st i15 DoD competition with SOE
2nd i15 CS Amateur competition with SOE
3rd Harrow Arena LAN 1 with Firesomething
8-12th Infinity Gaming LAN 2 with ImaGine