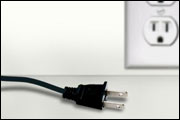 (no LoL icon avail?!)
Wasn't sure if there was anything about this on ESR -- covered ad nauseum in other news outlets; gaming-related though.
The on-going story of the 19yr old Texan who posted a
joking threat
on Facebook about a dispute from League of Legends play takes another turn:
Someone
posted his ridiculously high bail, and he's now freed from prison.
This speech case reminds me of another
event
where administrators didn't understand the context, usage and meme origin of "U Mad Bro?" and deemed it racist and inflammatory. In the Facebook threat case, local police didn't understand how extreme and venomous taunts appear during online play. When the Texas young man added "I'm gonna eat their still beating hearts" to his shooting threat, someone should have clued into the adolescent hyperbole.
Oh well -- someone in Texas had enough money and confidence to make that $500,000 bet that he would show up for his court date. Careful QuakeCon; keep your cool or else...
Edited by ShadyAK at 06:42 CDT, 12 July 2013 - 1263 Hits