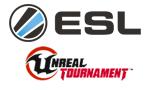 The partnership between

ESL
and
Epic Games
spawns another UT Pre-Alpha tournament. This time round it is the Summer Series 2016 which showcases two different game types as well as having two different continents battling it out. As it was the case in previous cups and tournaments, Europe and North America are there to give their best TDM teams and best duelers. There will be a series of 3 single-day cups per game mode out of which the sum from all 3 will see top 4 participants advance into the finals.
So if you are up for some UT action and are looking to test your skills this is your chance. Team up, compete and have fun!
If you're just up for some fun and trying out how the new UT4 game feels, join the

#UT4.eu or

#UT4pugs channel @ GlobalGamers for some pickup games!
Links:

Cup main page
,

Free UT4 pre-Alpha download
Edited by viaIImaximus at 15:12 CDT, 2 August 2016 - 4477 Hits