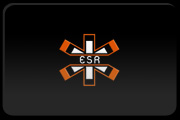 Anyone who is living in France care to share their opinions / feelings in regards to the riots?
I mean - 10 days of straight riots? Jesus.
While there has been a riot where i'm from in the last 6 years (Edmonton - drunks rioted on Canada Day a few years back), the size and apparent organization of the riots in France is mind blowing to me.
Links regarding the Riots
http://news.yahoo.com/s/ap/20051106/ap_on_re_...oting#rage
http://msnbc.msn.com/id/9938333/site/newsweek/
http://www.time.com/time/europe/magazine/arti...90,00.html
34702 Hits