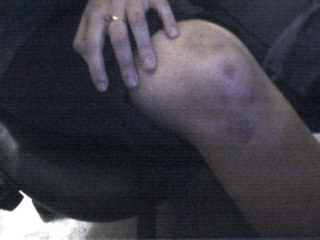 Went to Seattle for the night with some friends, got a hotel room and went clubbing. The drinks = wow
They were so strong..
anyways, in result my friend and I took a nice spill down a flight of concrete stairs, now I'm in some pain. :(
My knee is pretty banged up and swollen, among other places, doh!
Mon
Tue
Wed
Thu
Fri
Sat
Sun
1
2
3
4
5
6
7
8
9
10
11
12
13
14
15
16
17
18
19
20
21
22
23
24
25
26
27
28
29
30
Edited by Ms.X at 10:15 GMT, 16th Sep 2003 - 16033 Hits