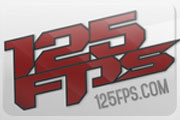 I started a discord server to become a hub for players who want to meet other players, group up and play as a team.
Do you own such titles like - Escape from Tarkov, Squad, Battlefield, Arma, csgo, insurgency,cod and many more, this server could possibly become a nice hangout for players with similar interests.
Group up & deploy together!
We are a friendly community with a relaxed attitude & are welcoming to players of all skill levels.
Casual & competitive gaming, play games which are not so realistic right through to hyper realism titles.
Its new and developing, so if you want to support what i am trying to just click the discord link below.
https://discord.gg/CpdGAfq
2522 Hits