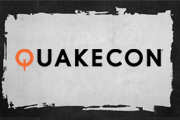 TL.DR -
https://discord.gg/kGFZufD
We at Cheat Masters have hacks for all the games. Join us and grow powerful beyond Limits. The most powerful Hacker and QuakeCon Champion (defeats k1llsen) - GODOFWAR SANCHEZ is the founder.
Backstory
As you all know Sanchez is a famous hacker that has been dominant in quake 4 for over several years, hitting many times harder than toxjq / av3k in their prime.
Recently Sanchez appeared again in Quake Champions and in just few months his aim went off limits. Hitting 60% LG on 200 ping and 94% rail with 50 hits, is just effortless for this guy.
Since that day Sanchez has created a community in discord, this community will unite hackers and cheaters cross gaming and cross platform.
The grandmaster of all hacks and cheats GOD OF WAR SANCHEZ will be leading this vehicle to the great future of domination in all games in existence.
4926 Hits