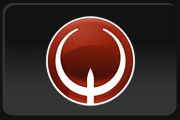 On sunday the 18th of February it is time for the first ever OMG QL ctf draft cup. If you wanna participate go ahead and join the OMG League discord channel
Sign up information:
* Meeting place: this discord server
* Sign up start: 01/02/2018 09:00 CET
* Sign up end: 17/02/2018 14:00 CET
* Checkin ends: 17/02/2018 14:00 CET
* Tournament start: 18/02/2018 14:00 CET
* Format: 5v5 CTF. Teams split into two groups. All teams within the
groups play each other as best of 3. Best 2 teams to play in
final.
* Map pool: Japanese Castles, Shining Forces and Siberia
* Bracket: coming soon!
How to signup
Go to OMG League discord channel and read the "announcement" tab
Rules:
* Everyone is welcome to play, no elo requirements
* Don't sign up if you can't play
* Admins decision is final
* Omega will host the servers on Frankfurt
GLHF!!
It will be streamed by Vidje
Discord:
https://discord.me/omgleague
Stream:
http://twitch.tv/vidjeee
/edited 11/02/2018, 13/02/2018, edited / 17/02/2018
Edited by BaMoFu at 06:28 CST, 17 February 2018 - 15946 Hits