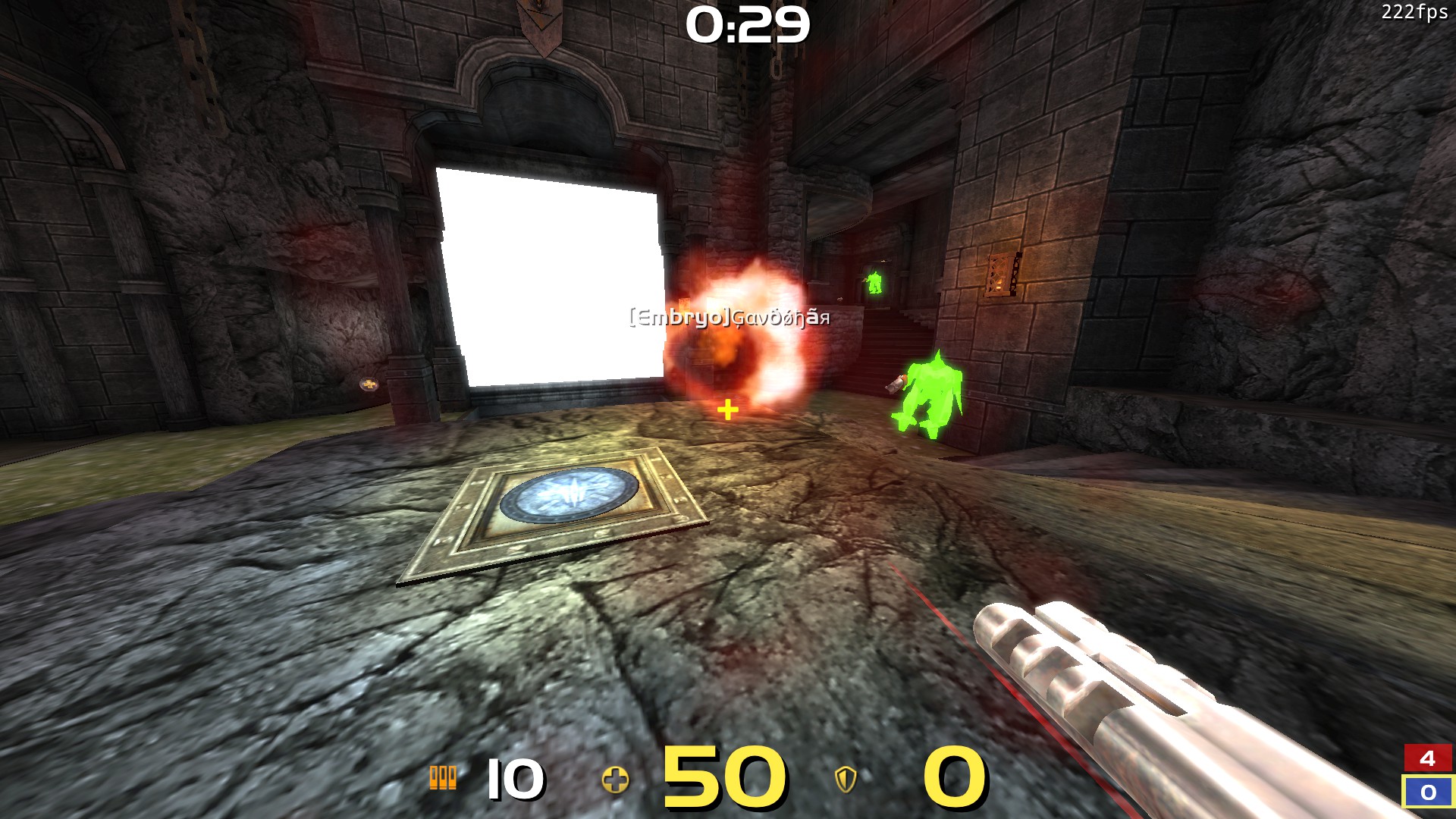 Hi,
Since yesterday my player models show up extra fluo green on Ragnarok. Also the models don't have any details. Just some cloudy fluo green robots.
Also some other graphic bugs on the map.
I already did a reinstall of Quake. Not the solution for the problem.
Any tips? See attached picture.
Thanks.
5364 Hits