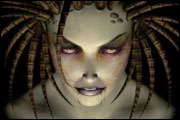 The Afreeca Starleague 2017 is an ongoing Korean StarCraft: Brood War tournament.
It features the best Brood War players in the world including Flash, Jaedong, Bisu, Stork and more in the Ro8.
The Ro8 starts in 11 hours (7pm Korea, Jan 2nd 2017) @ twitch.tv/gsl featuring Bisu vs Sea! Please share the stream link and tune in.
More info:
http://www.teamliquid.net/forum/brood-war/517...and-hero#1
3368 Hits