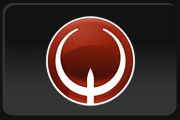 I was wondering if you could think of teams that would be on par with the current MD line-up.
I'm wondering because l1nkin, winz, zyrinx and tox are extremely strong in all three modes.
Averagers are really good too in the team modes, but they lack a dueller as powerful as toxjq I'd say.
deliberate murder will probably have a hard time in CTF. Is there a russian player, or two, that would have been in the line-up and would have balance things for CTF (while not disturbing the TDM power ofc). Maybe cas ? I'd like to know what russian perfect team you'd come up with.
Breaking the Curse is also very strong in all three modes, they proved they could do good in TDM. It would have been cool to see them against 102 and Averagers.
So, what kind of teams you'd come up with if you had the power to form one and send it to this tri-master competition ?
You can also try to make a national team, that would be interesting. (For France, I have been away from the game for a long time now so I don't really know, but I'd say something like l1nkin, Winz, Analyzer or dRone, and perhaps strenx to be able to compete in duel but he would have to practice a lot of TDM / CTF).
12189 Hits