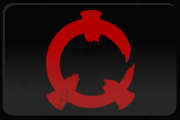 Dear Reflex Community,
as a few of you have already have connected with me or b1z through irc / the stream I would like to take a momment and introduce us to the community, and explain what we aim to do for and with you guys.
PHGP.tv ( PlayHardGoPro ) is re-launching after over a year of pause do to me finishing my studies and will
focus its future on Reflex. I personally used to Stream / Cast for ESLtv BO2 / and some CSGO and started
the channel/project with a few mates. b1z has started casting lately and will focus on it aswell.
What we aim to bring to the community: Best Reflex coverage (
www.phgp.tv
- when its done ) and with our stream.
We will be hosting Cups, have a mapvault, fragmovies, etc as soon as we think the game is ready for that.
That is when we will announce more info about the cups etc also.
Today we have done final tests and have setup our 24/7 Chat / Livestream for you guys.
The reason we did this ( ignoring the elec bill ) is so that the reflex / fps community
has a place to chat as new players may not know IRC. It also aims to connect the
cpm / quake community and give you guys a place to chill.
Other than that there is not much we can say atm we will update this thread with infos about the
development of our site etc.
For now our twitch channel is:
www.twitch.tv/phgp_tv
- Live 24/7 as of Today.
Online:
www.phgp.tv
Our servers are:
PlayHardGoPro .:0.31.2:. Stream / Cast Server
www.phgp.tv
- 146.0.32.143:21735
PlayHardGoPro .:0.31.2:. DEFRAG / Map Server
www.phgp.tv
- 146.0.32.135:26431
We will try hard in the future to be a great addition to a great game the
whole PHGP team believes in.
Best regards and thanks for your time,
zEv
11059 Hits