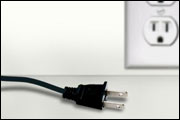 Today I woke up to a random decision; I want to part with these mice that I otherwise never would. I don't know, it feels like a waste for me to just keep them around and feel all nostalgic. Rather have someone else put them to use I guess. Since there's barely any gamers here who understand the worth of these mice I have decided to post about this here on ESR.
After giving it some thought and visiting an EMS service office, the issue is that I am from Dubai, and shipping anything out of here will easily cost 20 euros or more, and for some of these mice I will have to pay for a container as well.
I am not trying to make money on these, but there's a certain cost because of where I live that anyone who wants them will have to cover. I also cannot be paid via PayPal or something because they're a bitch to use in this region. Sending via Western Union will probably be the best method for both sides.
Here's the list. I take really good care of my stuff so rest assured everything here is clean and works perfectly, apart from light wear and tear with time. I have made an Imgur gallery with pics of all these mice in there. The photos could've been better I guess.
http://imgur.com/a/wEOUh
Logitech G400S - 26.50 euros
Like new, opened and used for probably a total of 5-6 hours. Clean. With box and manuals.
SteelSeries Rival - 26.50 euros
Brand new, sealed.
Logitech MX510 (blue) - 27 euros
Brand new, sealed. Yes, I actually have kept one piece sealed for quite a while. I did slightly lift a sealing sticker to plug the mouse and check if it works, but other than that it's never been used at all.
Logitech G1 (blue) - 25 euros
Used but buttons etc are in good shape. Added new skates.
Logitech MX300 - 30 euros
Used but the buttons and scroll etc are in good shape. Added new skates. A few extra euros cuz I love this mouse :>
Zowie EC2 Limited Edition Blue - 27 euros
Like new, opened and used for probably a total of 8-10 hours across 2 days. Clean. With box. Has new skates.
I have a WMO and original release MS3.0 that I'm going to keep. The prices I have mentioned are pretty much the shipping costs for each, so I'm sort of giving the mice away for free. Shipping takes 4-8 days to Europe.
Edited by memph1s_ at 07:12 CDT, 26 March 2015 - 8167 Hits