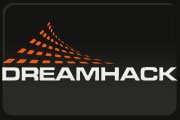 Dreamhack Winter 2013 seems to have the the best lineup in ages for Quake Live tournament. I was thinking to make the
top4 player predictions
and see who will be correct with predictions.
My two favourite players are

Johan "toxjq" Quick and

Alexey "Cypher" Yanushevsky. I'm looking forward to see toxjq win a big tournament again after so many years.Cypher was my all time fav Quake Live player. I love his unique style. Especially the out of the control style and hes probably favourite to win Dreamhack Winter 2013. I would like to see cypher and toxjc in finals. However, all my 'money' this time is on tox. My predictions are
3:2
in favour of tox.


Johan "toxjq" Quick


Alexey "Cypher" Yanushevsky


Marcel "k1llsen" Paul
4.]

Shane "rapha" Hendrixson /

Maciej "av3k" Krzykowski
*edit* Since evil was aborting / playing as unseen with different nicks I didnt put him in top4 (thought hes still inactive). I can see that tox is not playing at all. My secondary prediction is 1.] Cypher, 2.] toxjc, 3.] evil
Edited by CAREEM at 18:30 CST, 27 November 2013 - 25708 Hits