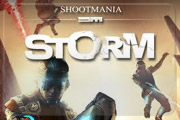 Looking to see if anyone has registered or is thinking of registering!
"Alienware Arena is proud to announce that registration is now open for the North American ShootMania Storm 3v3 Elite Tournament. With $3000 in cash prizes for the top finishers, so join the open beta today and prepare to claim your piece of the $3000 prize pool."
Details:
Registration: Open now until April 29!
Play: May 6 - 9
Format: Double-Elimination (64 Max Teams)
Mode: 3v3 Elite Mode, First to 9 Points
Prize Pool: $3,000
http://www.alienwarearena.com/event/shootmani...ournament/
6602 Hits