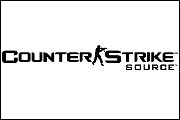 I'm posting this in hope that someone with the power or connections to do so sees it and acts or at least ponders upon it. Please note that credit for this idea goes to a user from this site named SLM - he posted it in the "New Gaming Mouse Development thread" about the Ninox Mice, but I feel it will go unnoticed and it's such a great idea so I wanted to blow it up. Here goes...
The post suggested that: why haven't any gaming hardware companies produced a PCB containing good switches (Omron of course) and a flawless, centred optical sensor (like the AVAGO ADNS 3090 for example) which can fit onto several available interchangeable shells, ie. ones similar to Intellimouse 3.0, deathadder and G400, as well as ambidextrous ones similar to the Intellimouse 1.1a, Kinzu, G100, Zowie AM etc.
The user would only have the purchase a "starter kit" containing the PCB and 1 or 2 shells, then could opt to purchase additional shells if desired.
It seems we are heading in that direction or have already travelled that road with keyboards with this whole "mechanical" thing...
Why do you guys think? I'd personally love to be able to use an IME 3.0 shape for comfort whilst browsing the web etc, then whack on the 1.1a for some headshot time on CS:S!
11630 Hits