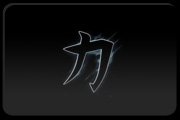 Scheduled: 12:00 CST, 18 December 2012 to 14:00 CST, 18 December 2012
Schedule:
Passed
The second Nexuiz FFA Night takes place tonight at 19 CET. Up to 32 players will duke it out with the aim of finishing in the top four and qualifying for the final FFA, which features the grand prize of an Alienware PC.
Last week

andy,

apparation,

k00pl and

fazz topped the leaderboard, will you join them?
Sign up open ESL
€4000 Tournament Cup #3
On Tuesday the third cup of the
Nexuiz €4000 Tournament
will take place. Last week was topped by by

Jo0f and runner up

s0cke, winning €250 and €150 respectively and both qualifying for the €2400 finals.
Sign up is open on
the ESL
(
see all signed up players
).
Links:
ESL
,
Nexuiz
,
Steam
Edited by therogue at 08:30 CST, 18 December 2012 - 16980 Hits