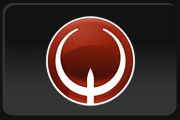 With over 200,000 views and 260 entries from the first contest, Fatal1ty's Best Frag Contest is back, starting August 3rd, 2012.
Gamers worldwide can show off their best frag by submitting a video that is no more than 30 seconds in length. Submissions will be accepted between August 3rd and August 15th . Fatal1ty will choose the 10 best frags from the selection of participant submitted videos.
The 10 selected best frag videos will be posted to Fatal1ty.com, and voting will run from August 20th to August 25th. The winners will be selected based on the amount of likes their videos receive on YouTube. The top 3 frags will be announced August 27th via Fatal1ty.com.
The winners will receive the following, exclusive Fatal1ty Gaming Gear:
1st place prize – Fatal1ty OCZ Champion Series 1000 watt power supply
2nd place prize – Fatal1ty ASRock Performance Series Z77 motherboard
3rd place prize – Fatal1ty Sound Blaster X-fi Titanium sound card
www.facebook.com/Fatal1tyGamingGear
www.twitter.com/fatal1ty
www.fatal1ty.com
Edited by xou at 18:36 CDT, 3 August 2012 - 6342 Hits