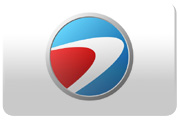 The Electronic Sports World Cup organizers have added ShootMania to its circuit, while Quake Live has been dropped.
As everyone knows, ShootMania has really picked up in France, with several tournaments already been organized. It appears now as if ESWC will also be adding ShootMania to their circuit.
ESWC is seen as France's biggest esports tournament and has a long prestigious history, hosting events in titles such as Counter-Strike, WarCraft II and Quake since 2003. In recent years the event has been in a lot of turmoil, with prizes not being paid out and several companies taking over the brand. The most recent take-over was by Oxent, the company who already owned ESWC for several years, but had to file bankruptcy.
Oxent also hosted Cybsum not too long ago, which was the most successful ShootMania tournament to date. Apparently this has impressed the company so much that they have decided to add the game to its circuit. The qualifying stage starts in July and ends in October of this year, with the ESWC Grand Finals taking place during the Paris Games Week on 4 November.
Quake has been part of the ESWC circuit since its founding in 2003, going in and out on several occasions. But as it stands now, Quake is out again. However, more titles may be announced in the coming weeks, so hope is not lost yet.
Other games include StarCraft 2, DotA2 and FIFA 13
Source
:
ShootManiaEsports.com
Edited by Badb0y at 10:36 CDT, 16 July 2012 - 65033 Hits