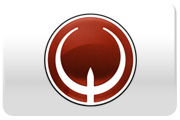 I offer Quake lessons from total noob to advanced
Hey guys its me

mousestar.
I am JeeSports.com admin and we want to get new players involved in the scene.
Currently i am playing in Division 2 of the HoQ CTF League and i am a defragger.
Here`s the deal!
I offer lessons in :
-the very basics of quake (weapon choice, decision making)
-movement especially strafe jumping and common tricks on certain maps (e.g.the bridge to rail on dm6)
-general training in ctf duel and clan arena
You have no idea how to play duel ctf or ca properly? You want to learn some awsome tricks? Maybe you are already an advanced player but you dont know how to improve?
I can help you in lots of ways. I dont care if u play quake since 2 days or if you already have some experience! If you are interested add me in quakelive.com nick: mousestar or message me in irc #JeeQL /q mousestar. For proper education basic english or german skills are required. Also a headset and teamspeak or mumble!
looking forward to your response -mousestar
www.JeeSports.com
http://www.facebook.com/pages/JeeLounge/142615725798530
11576 Hits