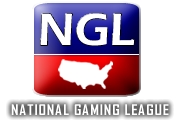 The

National Gaming League
is a new league based in central and eastern USA. hey hold various LAN events for console shooters. They are looking to expand into other games/platforms.
Quake Live is on their list for consideration.
Please vote for Quake Live on their poll, to show them that we care! The more LANs the better! NGL is a legit League. They pay out
in cash at the end of the tournament
.
Link
:
Vote for Quake Live
Edited by xou at 12:27 CDT, 12 September 2011 - 23251 Hits