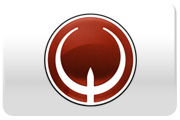 The well known

Jonathan "Fatal1ty" Wendel is in a hospital. On his Facebookaccount you can read this:
Getting stitches at lake Tahoe hospital. Busted my knee open on boat. It's so narly I can't show photo...
The german
derQuaker
Team is on to get some pictures of this. So stay tuned.
We wish you good luck that you will be ok again fat!
Mon
Tue
Wed
Thu
Fri
Sat
Sun
1
2
3
4
5
6
7
8
9
10
11
12
13
14
15
16
17
18
19
20
21
22
23
24
25
26
27
28
29
30
31
Edited by Nellie at 13:18 CDT, 4 July 2011 - 8814 Hits