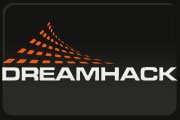 The Tournament rules regarding Quake Live at Dreamhack Summer 2011 have now been announced. This includes both the classic duel tournament and the new TDM tournament.
There's still some gaps to be filled though, Prize pool is being one of the last major factors. To kill all the rumors, there will be a cash prize pool so don't worry. It will be official as soon as it's decided.
Duel Rules
TDM Rules
We also want to take this opportunity to encourage all TDM-teams to sign up for the tournament!
note: These links will be exchanged with the official links from Dreamhack.se as soon as they're posted online.
Edited by xou at 10:32 CDT, 1 April 2011 - 47993 Hits