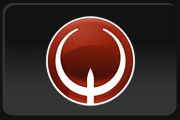 Scheduled: 20:30 CDT, 3 September 2009 to 22:30 CDT, 3 September 2009
Schedule:
Passed
With QuakeCon 2009 behind us, we can get back to our normal every day routines of viewing some of the best online QUAKE LIVE action. In an effort to make this happen why not kick off with the National Gaming League CA finals and the Online Sports Entertainment CTF finals. All of this happening on a jam packed Thursday, September 3rd.
FoJ vs f27 | NGL CA Finals | Thursday, September 3 at 9:30pm EDT
With a bit of a delay in the final stages of the NGL Clan Arena tournament due to QuakeCon, we are finally going to see the result to the NGL Clan Arena finals live. With two very talented teams fighting for the top spot, it is bound to be a match that will wow each and every viewer. Fires of Judaism is one of the top clans in Quake Live due to their domination of just about every single mod. But letís not forget about Focus 27 and their stacked lineup. With ben running the show, backed by carnage, wn, and wreck, it's bound to be an amazing outing of skill and determination.
eMG vs EG | OSE CTF Finals | Thursday, September 3 at 10:30pm EDT
With Team EG coming off of an amazing winning performance at this yearís QuakeCon, they're looking to seek revenge against eMg who got the better of them in the NGL CTF finals. These two teams, being no strangers to CTF, will certainly come out guns blazing. eMg, looking to deny EG of another finals win, will certainly need to bring their A-game in order to do so. There is no doubt that this will be one of the most intense CTF matches that QL.TV will have the privilege of covering. So grab your popcorn and pop-a-squat because you're in for a treat!
As always donít miss the action on www.quake-live.tv!
Edited by xou at 14:17 CDT, 3 September 2009 - 6467 Hits