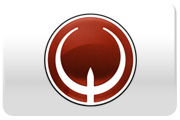 Yeah, I know. There is so much talking about GTV in Quake Live. But maybe a petition will show the ID Software crew that we still want this, even if it's with advertisiments.
Make this GTV project real, let ID Software tell us, players, what they are expecting from us in return for a non-streaming broadcast.
Let them know that we want a choice, GTV or a live stream. Sometimes, there's not even a possibility of watching a stream and then we can't watch squat.
Let them know that we want to watch what we want to watch, not what they want us to watch.
Sing for petiton:
http://www.petitionspot.com/petitions/quakelivegtv
ESReality GTV thread:
https://www.esreality.com/?a=post&id=1732872
Edited by iniiiiiiii at 13:20 CDT, 27 August 2009 - 4685 Hits