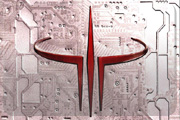 Scheduled: 14:30 CST, 15 February 2009 to 15:30 CST, 15 February 2009
Schedule:
Passed
While the

NBA players square off in their All-Star Game in Phoenix, Polish quakers decided to organize such an event on their own by holding a
CPMA VQ3 4v4 All-Stars team deathmatch
.
Participating will be the superstars of polish Q3A. The game is a foretaste of what is to come in the approaching league -

Polish Divisions, in which approximately 30 clans will take part.
Polish All-Star Game: 14:30 CST, 15 February 2009
GTV: 194.187.43.243:30000
On behalf of myself and the players themselves I would like to invite you to watch the game.
Edited by xou at 07:20 CST, 15 February 2009 - 9962 Hits