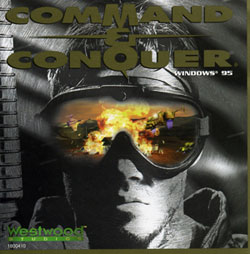 Twelve years ago on 31 August 1995 the RTS game
Command & Conquer
was released in the shops. This was for
EA Games
a reason to make their firs title of the series a freeware game. Which means, they published the ISO's of the game for anyone to download.
The version you download is the exact same version as you could get on the
Command and Conquer : The First Decade
package, which means it's Windows XP compatible. So you can enjoy all the fun and glory from 1995.
Download C&C Gold - GDI ISO
Download C&C Gold - NOD ISO
Installation & Download instructions
Edited by A_Spec at 19:16 CDT, 31 August 2007 - 37976 Hits