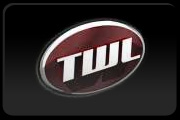 Was gona say EVER! but I dont want 50/50 Asimov and K Dick answers, since hollywood has a boner for them atm.
So like in the last 8-10 years or less i guess :)
not very good with Sci-Fi, havent read any, just starting The Algebraist by Iain m. Banks.
(you can gimme an all time as well as recent if ya want;))
Mon
Tue
Wed
Thu
Fri
Sat
Sun
1
2
3
4
5
6
7
8
9
10
11
12
13
14
15
16
17
18
19
20
21
22
23
24
25
26
27
28
29
30
22830 Hits