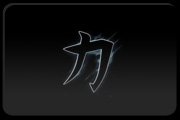 Two long, action-packed years have passed.

Nexuiz
fans witnessed several releases, each of them a major improvement to the previous ones. Now, exactly two years after the first public release, you can be part of a new chapter in the history of Nexuiz. Today we proudly announce
Nexuiz 2.3
to the world!
While Nexuiz has improved in all areas, it still stays true to its mission to bring deathmatch back to the basics, with perfect weapon balancing and fast paced action. The engine received a massive overhaul, resulting in a huge performance increase in the 50-500% range and much more smoother netplay. It runs faster, renders more beautiful, introduces sharper effects and brings you even closer to the action than ever before. Taking advantage of the improved engine, Alientrap and contributors added new maps, retouched and rebalanced the guns and reworked most texturing effects. The new maps, textures and general additions to Nexuiz have almost tripled the file size since 1.0 and almost doubled it since the last release 2.2.3.
Nexuix 2.3 brings along a new way for gamers to compete with each other and measure their skills: the new team mode 'Keyhunt'. Moreover, the online experience is enhanced by the new netcode, which also feels safer as 2.3 sports an anti-wallhack function. The offline singleplayer campaign offers improved, more human-like bots while the new maps add a fresh thrill to both offline and online play. For a totally original way to experience Nexuiz we created 'Nexuiz Pro', a server side mod that drastically changes the physics and weapons. Do not shy away from its name: it's just as fun for the young and old, for the new and experienced players.
Download
.

#nexuiz
Edited by ESR|Nicky at 11:43 CDT, 31 May 2007 - 9324 Hits