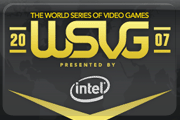 Scheduled: 08:00 CDT, 18 October 2007 to 18:00 CDT, 20 October 2007
Schedule:
Passed
THIS EVENT HAS BEEN CANCELLED
This event takes us to Universal Studios in Orlando, Florida,

USA. It is meant to combat a lack of events taking place at the east coast of the USA.
Update
: This event is now taking place at Los Angeles Convention Center, Los Angeles, California from October 18th till 21st.
Games:

Quake 4

Call of Duty 2

World of Warcraft

Fight Night Round 3

Guitar Hero 2

www.thewsvg.com

#wsvg
(on Gamesurge)
Edited by Nicky at 01:23 CDT, 13 September 2007 - 13796 Hits