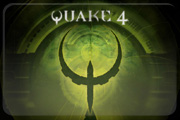 Breaking News - Cooller has been disqualified from the final and the tournament. After turning up late for his game against forever, he has failed to show up for the final. The Kode5 management talked with the mousesports managers and agreed this was the only course of action available to them. K1ller will now replace cooller in the final and play Toxic.
Third place will not be awarded. The third place check for $1,000 will go to the player that took fourth place, Rafik 'Lost Cause' Bryant.
"Cooller showed up two hours late for his game after the checks have been handed to the winners. After conversations with the Kode5 officials, Cooller found out that the decision about disqualifying him from the tournament stood." (source GGL)
Why was he late?
The thread already had 450 comments in so I'm starting a new one for those that missed it.
Nice news for K1ller and even rafik :)
Edited by MaJunior at 08:49 CDT, 27 August 2006 - 4558 Hits