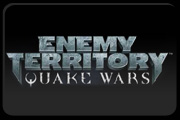 ET: Quake Wars has been put back to
"some time into the next year."
according to an article on
EuroGamer.net
as opposed to the earlier release date of shortly before Christmas.
Exactly how much time is unknown at the moment, but Splash Damage owner and lead game designer, Paul 'Locki' Wedgwood reckons the team are entering the beta stage of development, and will be putting all their efforts into testing and balancing the multiplayer game before confirming a release.

Enemy Territories: Quake Wars was originally pencilled in for a late 2006 release, but as it is, may not appear until some time into the next year.
There rest of this rather small article can be seen on the
EuroGamer
website.
Edited by ReDeYe at 02:36 CDT, 12 July 2006 - 7016 Hits