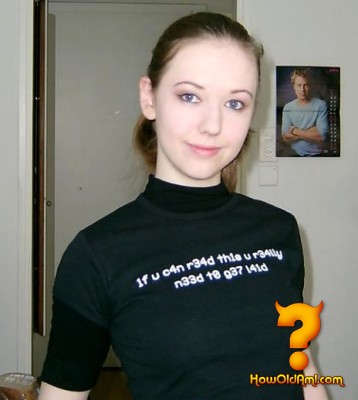 For the past few months my colleagues and I have been working on a website calls HowOldAmI. Basically a fun site that you can take part in whilst you are on your coffee break or simply bored. The idea behind the site is the guess peoples ages.
We currently have over 1000 pictures on the site with over 3000 members. Registered members can upload their own images (not google ones!) and take part in our monthly competitions. We have already given a digital camera away and loads of T-Shirts. This month we are giving away a Video iPOD.
web address is
www.HowOldAmI.com
Furthermore I will be going to the ESi tournament this weekend. Anyone fancy some free t-shirts if your going?
Here is a sample of photo:
Edited by jonjay at 09:07 GMT, 14th Jan 2006 - 14122 Hits