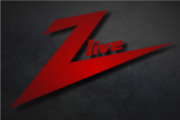 As some of you know, I am still a student. I've been very lucky this year to be able to spend all of it working on what I love most, gaming. However, now we get back to the start of the academic year. In September I will begin my last year of university, so therefore a lot of the time I'd normally spend streaming will be spent on actual studies. Although that's not to mean I won't stream at all.
This brings me to the topic of the thread. In order to continue with the activity on the channel, we have decided that we're going to recruit at least one new caster/streamer. This announcement is a call out to anyone who is interested. We are not so obsessed by how experienced or inexperienced you are in commentating games. Without making this look too much like a formal job application, I will bullet point what we are looking for.
- Quake lover, gaming addict
- Capable of streaming high quality video through Twitch
- Available for at least 4 week day evenings per week
- Self-motivated
- Clear voice and high level English skills
- Familiarity with Z Live and what's been happening through Quake Live's existence
- A shared vision
I want to highlight to people that this is NOT the end of casting for me on Z Live. I'll still turn up to certain events when I'm able to, I will still host subscriber events and if the opportunity arises; I will go to LAN events.
If you're interested in applying, please contact us through
zhouseproductions.com
. Tell us about yourself, why you want to join and why you think you are right for the part. Considering you are contacting us to shoutcast, sending in clips of your commentary will greatly add to your application.
Z Live Links:
Homepage
-
Contact Page
Edited by xou at 19:04 CDT, 29 July 2014 - 122119 Hits