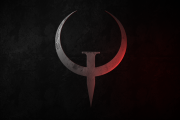 nosfa 9-9 21-21 0 22.5p
for his 1st major LAN against the very top quake duelers and coming from a country that ALMOST never made Brazil shine at Quake, nosfa did an INCREDIBLE performance, taking maps off the favorites of the QPL, beating cooller at bloodrun with an improved IF-22 playstyle and showing astonishing defensive mechanics with solid overall aim.
And as you can see above, his scores made the standard level out of all the pros, because he got 9-9 21-21 and more of all 0, which makes him right in the middle of all the current pros playing quake. He's like a benchmark you know, if you beat him, you're in the top8 minimum, if you lose to him you're in the top16.
Looking forward to this dude in the upcoming QPL events, watch out carefully guys.

Cooller 17-2 35-7 +28 38.5p
cooller is just the goat, dominating the whole event at 32(?) year old. Showing that even if you lose to a lot of players at practice games online, you can still shine on /!\LAN/!\WARNING COOLLER/!\. His dodges as well as his lg and overall gamesense are probably unmatched right now. I'm pretty sure he'll beat k1llsen in the grand finale, altho I like k1llsen a lot too, cuz he pushed rail-skills way further than any other rail whore.
Something is magical about the last emperor cooller, when you don't expect it, he pulls it out and deserves a lot of respect from everyone.
C O O L L E R
O
O
L
L
E
R
3236 Hits