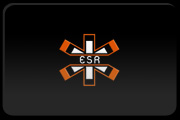 Finally, it does feel like quake is truly dead.
It came to near death in 2006 and 2015 but there were still more casual activity and some things to look forward to. Now we have nothing to look forward to. Also the critical mass of players in quakelive and cpm have been lost. Reflex showed promise but lost its way soon after.
An uninspired successor game that nobody actually likes to play finally did it. We have lost the critical mass of old school players on older quakes and the casual gamer is simply not interested when there are better games out there.
Blizzard with OW league is showing how esports needs to be done and arena fps is alive, if that is any consolation.
Nothing is going to bring back my beloved game to life now, finally I have resigned to this fact.
Maybe diabotical has a shot but not having any high expectations.
Mon
Tue
Wed
Thu
Fri
Sat
Sun
1
2
3
4
5
6
7
8
9
10
11
12
13
14
15
16
17
18
19
20
21
22
23
24
25
26
27
28
29
30
31
Edited by butcher_kgp at 00:24 CST, 20 January 2018 - 33262 Hits