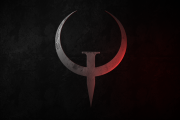 they're hiring!!
https://jobs.zenimax.com/requisitions/view/1171
eSports Coordinator
Division: id Software | Department: Production | Location: Richardson , TX, US
id Software, part of the ZeniMax Media Inc. family, is seeking a veteran eSports Coordinator to manage global eSports operations for Quake Champions.
At id, we're committed to crafting definitive games, and we're looking for someone equally passionate about helping us craft a long-term eSports future with Quake Champions.
The ideal candidate has an intrinsic passion for achieving the best possible results, a substantial understanding of event management and competitive gameplay systems, and a natural energy that inspires everyone around them.
Responsibilities:
Develop and execute a plan for eSports events, ensuring everything from top-to-bottom is successful.
Understand, build, and manage the relationship with the eSports community.
Work with international partners and internal teams to coordinate various events throughout the year.
Work with eSports teams from all over the world to populate and run successful eSports events.
Collaborate with senior leadership to define KPIs and develop initiatives that improve results.
Report the state of eSports initiatives with honesty and clarity to the team and senior leadership.
Requirements:
3+ years in the game industry, including at least one shipped multiplayer title in a lead or coordinator position
Bachelor's degree or relevant experience
Experience managing or coordinating independent teams
Experience managing large budgets
Sufficient experience with competitive games to perform high-level analysis
Excellent verbal, written, and interpersonal skills
Excellent analytical and time management skills
Very comfortable with frequent travel
Desired Skills:
Experience coordinating international events
Experience with competitive games
Proficient in rocket jumping
How to Apply
To apply for this position you will be redirected to the job submission form at Taleo.com, our third-party applicant tracking system. While Taleo.com is not hosted by ZeniMax Media and does not fall under our Privacy Policy, only employees of our Human Resources department will be able to view your submitted information. Information collected via the job submission form is subject to Taleo.com's privacy policy.
36151 Hits