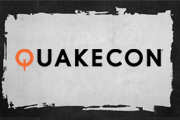 Is he going to Quakecon or what? I heard some rumours that he decided not to go.
He's been playing alot of Overwatch the past 6 months, and barely any Quake.
So what's the deal? I saw him play a few QL games vs cooller and he got trashed.
Has he quit Quake?
46750 Hits