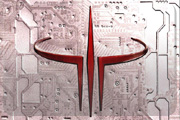 I usually filter servers by country but today decided to look at the global status of QL and realized there are tons of servers missing. The one I missed the most is Paris based servers, but now, tons on my vincinity are dissapearing as well. Did some research and apparently a lot of people is complaining about this, and it seems the business that hosted them are going bankrupt.
(@sponge) toronto, spain, chicago, and sydney exist no more due to out of business stuff.
It seems more and more servers are dissapearing at an alarming rate. Im assuming this is expected due the fact QL will go community based again after the next update. My question is: What role will the pro subscription have on the next update if you can't spawn servers? what differentiates you from standard that will make it worth paying?
Right now, for me the pro subscription is useless. All of the "in my vincinity" servers are gone, I can't play with a stable ping. What's the point? Will I get a refund for this?
I hope the community spawns lots of servers worldwide, because right now its looking pretty bad, less servers daily.
34494 Hits