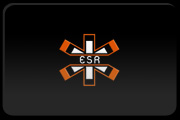 Yup, it's one of those threads.
My Qck+ is basically old and worn out so I decided to get something "better". Did a bit of esr research and those are potential candidates:
QPAD UC
Corepad Cerro
Allsop XL
Sharkoon 1337 XL
Qck Heavy
Razer Goliathus Control
I use kinzu v1 (hardware accel) and ~30cm/360 so I definitely don't want the fastest pad out there. I also really like to flick therefore I would want a pad which makes my mouse easily stop where I need it to. I heard Goliathus Control might provide that?
Well I'm bit confused and would really appreciate some suggestions/your experience with cloth pads.
15043 Hits