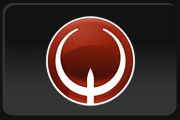 ***EDIT: Registration is now over. That said, feel free to watch the tournament happen on Twitch! As soon as detail are finalized, the Twitch links will go up here!***
Hello everyone!
We are very excited to announce a community Quake Live tournament (North American for now)! This tournament is going to be exciting, competitive and most importantly fun. We have been working very hard to making this tournament what you, the community, want. We highly suggest for you to sign up and compete as it is free and there are prizes at the end!
Please click here to Sign-Up:
http://goo.gl/kTTQcs
Here are the details:
Expected Dates: June 23, 2014 – July 14, 2014
Competitive Tournament Game Mode: Duel
Prizes: Expected Quake Live Membership Tokens
Elimination Style: We will randomly pair each player with another and let you two fight it out for a best of 3. Afterwards, the winner will proceed on to the next round. This process will be repeated until there are 2 players left which is when we will have the grand finale.
After the hours of the competitive games, we will also be running a Casual stream of team play! You may choose to team with your friends (only one of you need signup for the whole team) or we will try to fit you in a team.
If you would like to register for that then please click here:
http://goo.gl/ftN8tT
We encourage you to share this special tournament with other people so they can sign up and participate. Tell your friends, clan mates and enemies; the more the merrier!
GLHF!
The rules and settings can be seen here:
http://goo.gl/RpjScg
If you have any questions or comments regarding any aspect of this tournament feel free to leave a reply below! We'd love to hear back from you guys!
Edited by QLChamps at 19:51 CDT, 18 June 2014 - 12729 Hits