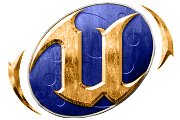 Scheduled: 13:00 CST, 8 December 2013 to 14:30 CST, 8 December 2013
Schedule:
Passed
It's a great pleasure to announce the very first in a series of showmatches, which will promote the next duel event that will take place in 2014.
cluex.org/event
.
We will have a fantastic opportunity to see two players that have featured heavily in UT2004 over the years, namely

Falcon
and

Hypno
, who have both approved the invitation to join division zero in the main duel tournament. Both have been relatively inactive in the competitive scene from around 2006, but after a number of years in retirement they have decided to pick their weapons up once more and join the battlefield! For laughs, for competition, for prizes – regardless of their reasons, it's a pleasure to see them playing once more.
Start
: 13:00 CST, 8 December 2013 (Sunday)
Stream
:

Benczek at
twitch.tv/benczek
Shout-casters
:

miNo,

ShX and

skAven
UTV
:

mRd at utv.utzone.de:7777
Good luck to the entrants and hopefully to see you either on stream or UTV or IRC.
Update
: Due to personal problems of Hypno, the match is not going to happen tomorrow and will be scheduled on a different date. It's a sad message, due to fact that both players were hardly preparing (
Proof #1
&
Proof #2
) last 2 weeks for the show-match. We are just hoping that everything is going to be fine at Gaspars side!
Links:
cluex.org
,
Announcement
,

#cK.ut
,

cluex.org Facebook
,

cluex.org YouTube
Edited by ShX at 12:48 CST, 7 December 2013 - 30049 Hits